Live, ride and thrive in the thoughtfully created Willowcreek Ranch that brings a unique blend of simple sophistication in a private estate community featuring all custom homes.
Golden sunlight splashes over the tree line. Acres of pastoral beauty brighten your new day. Miles of hiking and horseback trails grace afternoons. And a stunning glistening lake calms every moment.
These are just a few of the highlights of the private and exclusive life of nature you'll enjoy at Willowcreek Ranch.
Live life unbridled at Willowcreek Ranch, today.
Available Willowcreek Ranch Homes
Latest Willowcreek Ranch Blog Posts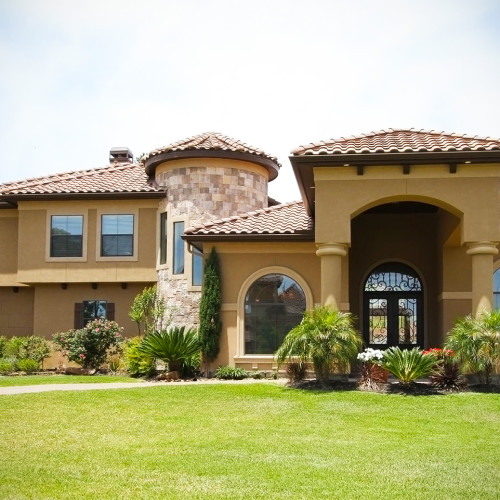 I have worked as a Realtor in the Montgomery County area for the past 12 years and have had the opportunity to work with many builders.  Brickland Homes is a builder that I can honestly say do what they say they are going to do.  I have witnessed firsthand when I needed a plan revision, price quote or just an answer to a potential client question they told me when they would have it complete and then they delivered what they promised.  I find this one of the most important qualities when choosing a builder.  I have worked with Brickland Homes for the past 3 years in numerous transactions and have heard only good reviews from each client.  When working with a client, they take the time to perfect plans while designing a home that compliments the lot.  When I show one of their model homes, the quality and workmanship of the home stands out. For anyone looking for a quality, honest, detail-oriented builder, Brickland Homes is a great choice.
We are very pleased with the work y'all just completed for us….the quality.. the promptness…the neatness…the respectfulness….and just pure joy of having them in our home. What a painless experience!
Brickland Homes has built two homes for me. The attention to detail and the customer service that Brickland provides is second to none. There seemed to be constant supervision on the job site and once I closed on my home, the warranty service was fair and thorough. There are many moving parts to building a home, and the owners and Brickland staff helped me every step of the way.
Many of neighbors' homes were also built by Brickland Homes, and I believe we all would highly recommend them. The building process was actually an enjoyable experience.
There's more! See what other people have to say about their Brickland experience HERE.